There's no doubt that the whimsical oak trees and sweet southern charm make New Orleans a great place to fall in love, but what about keeping your flambeaux burning after that initial spark? As a self-proclaimed expert on long-term local love, I'm sharing my top ten secrets of happy New Orleans couples.
1. A couple that dances together stays together.
Whether you like to two-step or have two left feet, dancing is a great way to stay connected to your partner. When it comes to shaking a leg in New Orleans, there's a different place to twirl up romance for each night of the week! Now that Salsa Nights are no more at Mojito's get your latin fix at Eiffel Society for Tango Tuesdays. Free lessons and drink specials will start you and your partner off on the right foot. On Sundays you can Swing over at d.b.a. for the best attended Swing Night in town. If you prefer to put on the moves at home you can try an informative Bounce lesson from flamboyant fave Big Freedia.
2. Learn how to handle the potholes.
Every relationship is filled with bumps along the way, but open and honest communication can be as useful as a new pair of shocks for your ride. Make time for a weekly emotional check in with your partner or anytime you're feeling tense or overwhelmed. Some of my favorite spots for a deep conversation include a waterfront bench at Crescent Park or over a shared pizza at Domenica.
3. Keep it spicy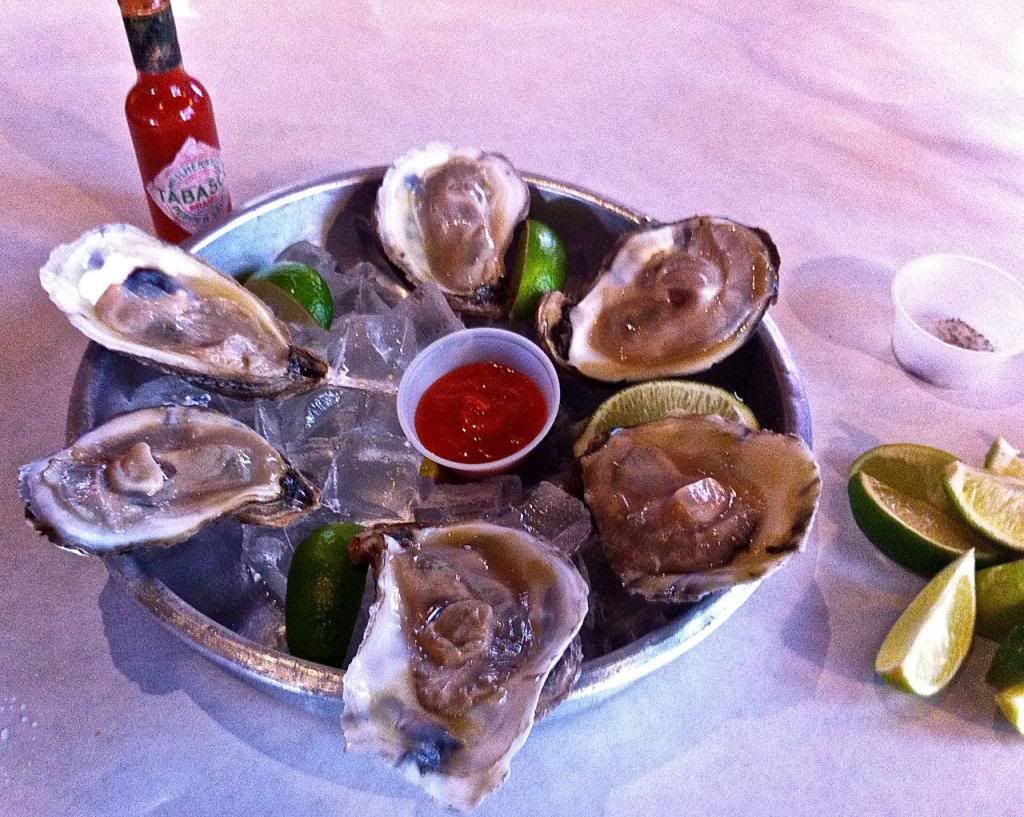 Yes, he/she may be your best friend in the entire world, but that's not exactly the sexiest description of the one you love. Luckily, there's no shortage of tantalizing tastes to inspire lust, starting with your tongue. If you've never taken a trip out to Avery Island, it's a definite must. Your tour of the Tabasco Factory ends in the Country Store, which offers dozens of picante products including Tabasco Ice Cream. It's the perfect treat to show off your sweet and spicy side. Remember to pick up a few fiery provisions so you can cook up some love later on…
4. Try before it cries.
Having kids is obviously a huge commitment, so why not test your joint parenting skills before you decide to make a new New Orleanian? Volunteering with kids is a great way to figure out how you're going to work the good cop/bad cop system. At the Boys and Girls Club of Southeast Louisiana you'll have the chance to help with homework, lead a girl/boy scout troop, or tend the garden alongside some great kids. You'll be providing guidance and skills to kids in need while developing extensive patience and noise tolerance. It's a win-win!
5. Do whatcha wanna.
I never thought that Rebirth could inspire relationship advice, but marching to the beat of your own drum is important when you're in a relationship. Relationships do take a bit of cooperation and compromise, but you'll never be happy with another person if you don't stay true to yourself. Try to find some 'me' time on a weekly basis. If you're looking for a good way to fly solo while staying social then consider joining a PlayNola team or check out Trivia Night at your favorite bar (mine is Tracey's).
6. Treat yourself.
Money can't buy love, but it can buy a cocktail at a swanky new spot or a relaxing couples massage. It's important to express the value of your love for each other, and spending some dough on a date is a great way to express how you feel inside.  Rent a room in a 5-star hotel while you live lavishly for the night and you can pretend you're Hollywood celebrities filming a flick in town or James Bond and his sexy seductress, or whatever makes you feel special.
7. Be a little bit country.
You don't really know someone until you have to spend time with them in a new environment. Take a ride out to the boonies with your mate to see how they handle new situations. A tubing trip won't take you too far from home, but will give you a sense of how your relationship performs outside of your comfort zone.
8. And a little bit rock and roll.
Love is about balance, and opposites attract, and all that cliche stuff. Throw it all out the window and go on a hard core Kurt Cobain type bender, just once. If nothing else, you'll have a great memory to look back on. Start the night at Siberia, and take it from there…all propositions accepted.
9. Trust each other.
New Orleans is full of debauchery, so it's important to have some mutual boundaries about what's cool and what's not. If you're not ok with your guy frequenting Bourbon Street with his buddies, then let him know. I don't personally mind if my main squeeze wants to visit a strip club (fortunately he hates them anyway), but if something irks you or makes you feel uncomfortable then it's important to let your partner know. On the other hand you have to respect their boundaries as well. Stay calm, be reasonable and talk it out if something gives you the moral red light.
10.  Kiss and make up.

If you hold a grudge against someone you love, then you're wasting precious time. Sure, tiffs happen now and then, but try to work through them as effectively as possible. After a fight head over to Cafe Du Monde, settle it over a plate of beignets and mounds of powdered sugar.  Who can be mad when they're covered in white fluff? Plus, it will give you something tasty to look forward to when you're "making up" in the bedroom later.
What's your best tip for keeping long-term love alive in the Big Easy? Let me know in the comments.